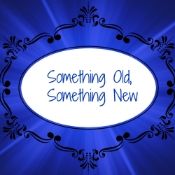 I sincerely hope that this is the last time I'm going to have to say that I have achieved absolutely nothing, sewing-wise, towards my goals!
I think I'll distract you with a few photos:
My new kitchen (installed in 2010)
The dining area (with a couple of late-arriving birthday cards, a quote for new window coverings and an invoice from the plumber – our ensuite toilet blocked on Day 2!)
The living room (yes, there's that much space!)
The balcony deck looking back towards our bedroom (and the street)
The view from the end of the balcony deck
and this is the view from the balcony/deck outside our bedroom! (I just love that touch of colour from the bougainvillea)
Aren't these trees magnificent? (you should see the colour in the early morning!)
Now, back to the topic of this post (tee-hee)
I attended two classes (of three) last month and finished one foundation pieced block (it is square, really!)
and pieced and cut out some shapes for two scrappy Drunkard's Path blocks
So, I have worked towards my "Something New" goal which was to continue practising the new techniques of foundation piecing and curved piecing. They will continue to be my focus for May.
As for my "Something Old" project, strangely enough, it remains untouched. My excuse is obvious – and the seventy-nine unpacked boxes bear witness to the fact that I have not been idle (with some help from WM and friends).
I want the
Country Houses
quilt finished, so it remains my "Something Old" project for the coming month.
So, what about you?
How did you go in April? Did the Easter holiday help your plans or upset them?
And what are your plans for May?
Please enter the URL of your specific blog post so we can all drop by and cheer you on!
(PS Sorry I wasn't very encouraging last month; no more excuses, I hope I'm back on top of it now!)