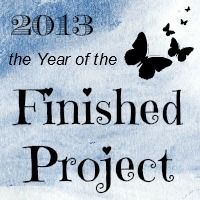 Just a short post from me this month as I'm still away on vacation.
May went by for me in a blur of renovations and travelling!
There certainly doesn't seem to have been much crafting.
I didn't finish anything from my goal list so there's no point in me publishing it here.
I started a pair of bed socks I had no intention of knitting but my mum asked me to knit a pair for her neighbour's birthday present so start them I did.
I cut out about 200 x 4" squares to do some hand-piecing while on our travels -- in the twelve days we've been away, I've either knitted those bed socks or been too busy/tired to craft! But I have a three day train trip looming so there should be some hand-sewing time then!
My June list looks like this:
Bed Socks for Beulah -- finish
Blanket for Emily -- finish
cardigan for me -- knit sleeves
bind the Earth and Sky quilt
add border to Scrappy Log Cabin quilt
finish Hexagon Project Bag
What about you? What did you achieve in May? What goals do you have in June?
Don't forget to enter the URL of your blog post -- not just your blog URL, thanks.
Good luck with your goals, see you here soon after I return from my vacation!